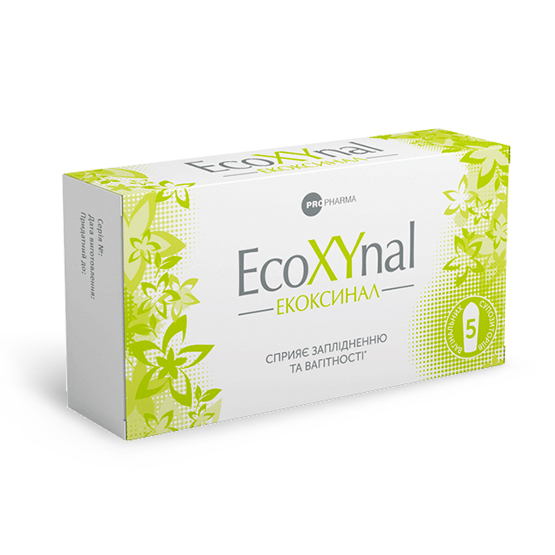 Preventive and hygienic means
Ecoxynal
Ecoxynal
Ecoxinal is vaginal suppositories that create favorable conditions for conception. The components of the composition contribute sperm migration and penetration through the shell of the egg. Recommended for admission when planning pregnancy, as well as for couples who can not conceive because of the male factor.
Information
Indications for use (instruction): Ecoxynal
Ecoxynal is recommended to use in order to create a favorable state of the vaginal environment for the functioning of sperm. The use of the Ecoxynal, along with careful planning for intercourse, contributes to conception and assists couples in planned paternity. Myo-inositol (the active component of Ecoxynal) promotes fertilization and the occurrence of pregnancy in spontaneous or induced cycles for infertile couples due to the male factor; infertile couples with idiopathic infertility. Before use, it is recommended to consult a doctor.
How to use
Ecoxynal is applied intravaginally 1 time per day for 3-5 days (preferably in the evening before bedtime) during the perio-ovulatory period (from 11 to 16 days with a normal menstrual cycle of 28 days). The vaginal suppository should be gently inserted into the vagina while lying on its back, with its legs slightly bent. Sexual intercourse should be scheduled the next day after the introduction of the vaginal suppository.
Contraindications
Hypersensitivity to any component of the tool.
Composition
1 vaginal suppository contains: active ingredients: myo-inositol – 2 mg; excipients: solid fat.
Release form
5 vaginal suppositories per pack
Manufacturer
Innate s.r.l., Italy.
Sanitary and hygienic conclusion
№12.2-18-3/18913 dated 08.16.2019.