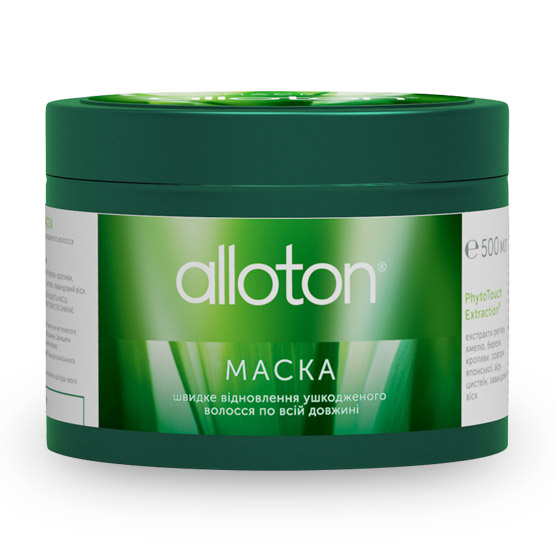 Cosmeceuticals
Alloton Mask
Alloton Mask
Alloton mask has a regenerating effect on damaged hair from the roots to the tips. Natural substances in the composition have a positive effect not only on the hair, but also on the scalp. Cysteine ​​retains moisture inside, which contributes to the preservation of the hair structure. Lavender wax protects curls. Herbal extracts strengthen hair, make it shiny, soft and strong. Wheat proteins have firming and nourishing properties. Lactic acid renews the cells of the epidermis. After using the mask, the hair becomes healthy, and the tips stop cutting.
Information
Indications for use (instruction)
Recommended for hair loss, weak, brittle, split ends.
How to use
Apply a small amount of the mask over the entire length of the hair for 10-15 minutes. If desired, you can leave the mask on the hair for 30-60 minutes. Rinse thoroughly with warm water.
Contraindications
Allergic reaction to any of the components of the mask.
Composition
Prepared by the water silicone quaternium – 18 (and) tridecet-6 (and) tridecet 12, hydroxypropyl starch, lactic acid, essential oils: Crimean lavender, rosemary, nutmeg, mint; extracts: burdock, leaves of birch, hop, nettle, Sophora Japanese, calamus; phenoxyethanol, methylparaben, ethylparaben, propylparaben, allantoin, EDTA.
Manufacturer
Laboratoire Prevost, France
Sanitary and hygienic conclusion
5.03.02-03 / 37523