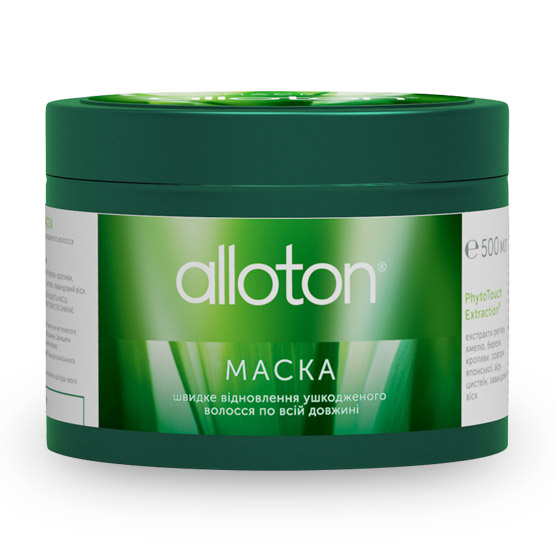 Cosmeceuticals
Alloton Mask
Alloton Mask
Alloton mask has a regenerating effect on damaged hair from roots to ends. Natural substances in the composition have a beneficial effect not only on the hair, but also on the scalp. Plant extracts strengthen hair, make it shiny, soft and strong.
Information
Indications for use (instruction): Alloton Mask
Recommended for hair loss, weak, brittle, split ends.
How to use
Apply a small amount of the mask over the entire length of the hair for 10-15 minutes. If desired, you can leave the mask on the hair for 30-60 minutes. Rinse thoroughly with warm water.
Contraindications
Allergic reaction to any of the components of the mask.
Composition
Prepared by the water silicone quaternium – 18 (and) tridecet-6 (and) tridecet 12, hydroxypropyl starch, lactic acid, essential oils: Crimean lavender, rosemary, nutmeg, mint; extracts: burdock, leaves of birch, hop, nettle, Sophora Japanese, calamus; phenoxyethanol, methylparaben, ethylparaben, propylparaben, allantoin, EDTA.
Manufacturer
Laboratoire Prevost, France
Sanitary and hygienic conclusion
5.03.02-03 / 37523